Lest we forget
---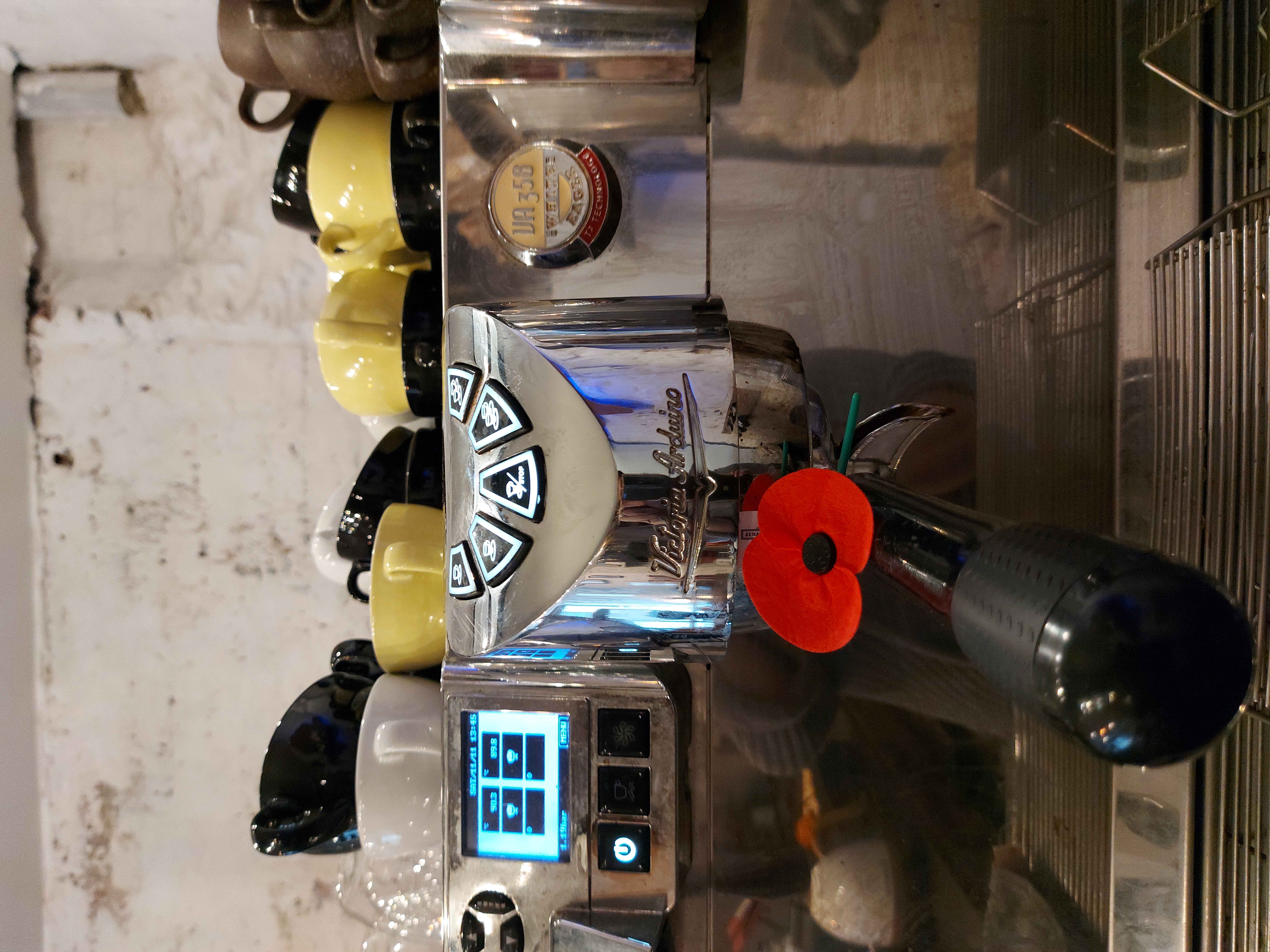 Gisteren 11 november was het Remembrance day, we staan stil en herdenken de vele slachtoffers van deze zinloze oorlog in de drassige loopgraven van Flanders Fields.
Maar ook kwam St.-Maarten langs voor de brave kindjes natuurlijk.
En we vergeten nog iets, het was ook Internationale Vrouwendag!
Vandaag zijn wij ook weeral open, kom jij ook langs voor een heerlijke artisanale koffie,
Pumpkin spice latte of een specialeke zoals Drop that coffee?
De bakingqueen bakte verrukkelijke broodpudding en ook lekkere plantaardige noten-met-een-vleugje abrikoos en pindakaas taartjes.
See you